Innovative facade cleaning services at heights
Through innovative technologies we wash facades extremely efficiently and we offer high quality service at a very affordable price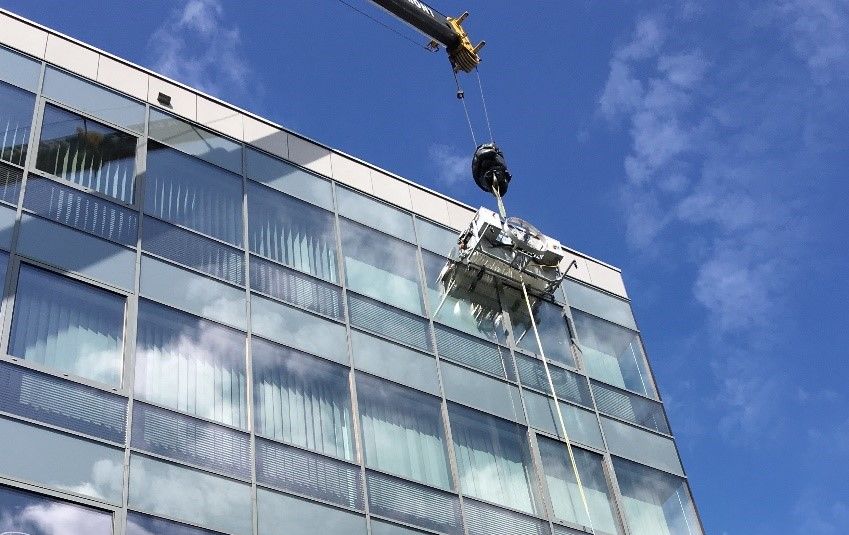 We use state-of-the-art technical solutions adapting cleaning methods and equipment to the specifics of the order. We have the machine facilities to carry out the most demanding and extensive work, so we can wash very large areas of facades extremely quickly and efficiently. Washing in hard-to-reach places we realize from rope access because we have industrial climbers. Our comprehensive offer also includes other high-altitude services such as repairs on facades requiring rope access, including work requiring electrical authorization up to 1kW
We specialize in washing facades and interior walls of large areas of buildings and structures such as:
office buildings,
warehouses
production halls
cold stores
multi-family buildings
industrial chimneys
large tanks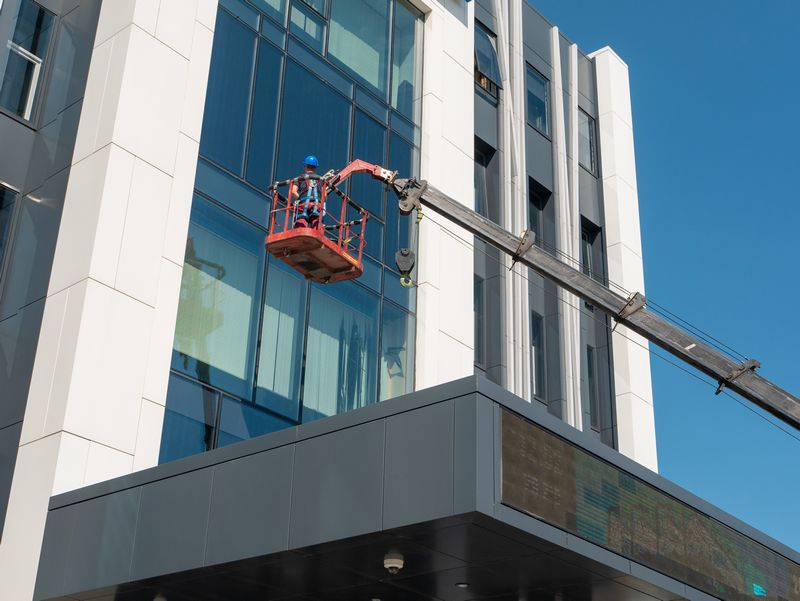 We are a technology company focused on creating innovative tools.
What does this mean for our customers and potentially for you?
We provide service with industrial equipment for professional applications with high efficiency – fast implementation. For example, we have a high-efficiency automatic osmosis station capable of producing more than 500L of demineralized water per hour, which is extremely important when using high-performance cleaning processes with specialized machines.
We tailor the cleaning technology to your specific building and refine it with each subsequent order to you – a high quality process with no surprises
We are constantly improving our machines and tools with your building in mind to complete each subsequent order more efficiently and, if possible, cheaper or without significant increases due to inflation – by improving efficiency we reduce the impact of inflation on the price of your order.
Our operations and the property of our clients are insured with a liability policy of 1 million PLN.
 
in addition
We are from Lower Silesia (if you value local patriotism)
We are a company with Polish capital and innovative tools (if you appreciate the development of innovation of Polish companies)
Because of the extensive experience of our key personnel in the field of property cleaning, we also offer reliable advice on the selection of a cleaning service provider, hygiene plans, and the selection of cleaning and disinfection technologies, which can allow other processes to be optimized cost-effectively and organizationally.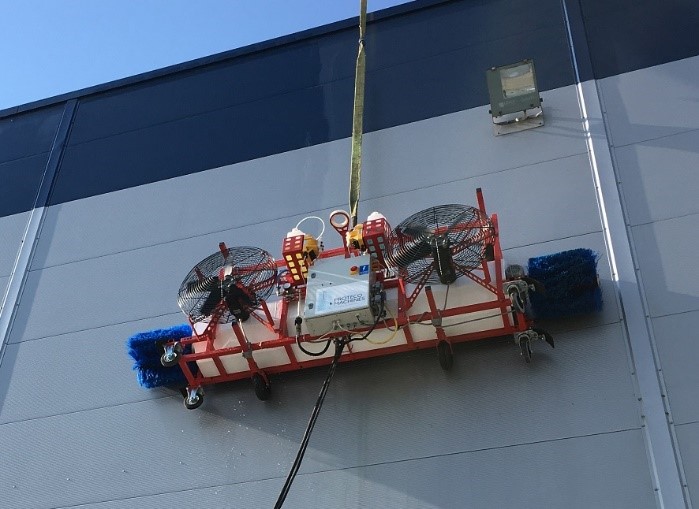 We also work with other manufacturers of various machines and equipment, who create unique solutions for us so that we can adapt to the infrastructure on the buildings and the expectations of customers
At our disposal are:
Machines for contact cleaning of facades (we are the only one in this part of Europe)
Super-efficient automatic demineralized water production station
High-pressure washers
Hydro pumps feeding water up to 200 meters high
Instrumentation for efficient plugging into available media shots
Compare prices of facade cleaning services!
Call and make an appointment with our expert to inspect and quote the order. We will prepare it for you free of charge. You will gain the opportunity to compare offers not only in terms of price but also other parameters (such as liability policy, quality and speed of service).
Our customers stay with us
Efficiently performed washing services without disrupting the organization's processes and very competitive prices make customers opt for permanent cooperation. Subsequent services are just an email notification of the need for washing without inquiries and wasting the time of a manager who can perform other tasks. We value these relationships and care about partnerships, which is confirmed by references from our clients.
Washing of interior glazing
Modern interior design is characterized by a high proportion of glass elements. Cleaning windows from the inside is not always included in the basic contract of a cleaning company. Even if it is, it is worth considering outsourcing this service to a company specializing only in window cleaning. It may turn out to do it more efficiently and cheaper.
We also offer cleaning of internal glazing in buildings in the form of a one-time service or subscription service.
Feel free to contact us via the offer form or directly by email.